Transform your property into a global, mobile environment with SALTO smartphone-based key and access control technology.
Deliver the convenience and flexibility that end-users need and value. Our customer-focused JustIN Mobile app works in conjunction with SALTO ProAccess Space management software to deliver a perfect balance of simplicity and security.
Get rid of physical access cards by securely sending digital keys "Over the Air" (OTA) to registered and verified mobile devices via your ProAccess Space interface software. Get Bluetooth® or NFC technology enabled smartphones to send a signal and unlock SALTO smart electronic locks and update accesses and permissions in real-time if a phone gets lost or stolen.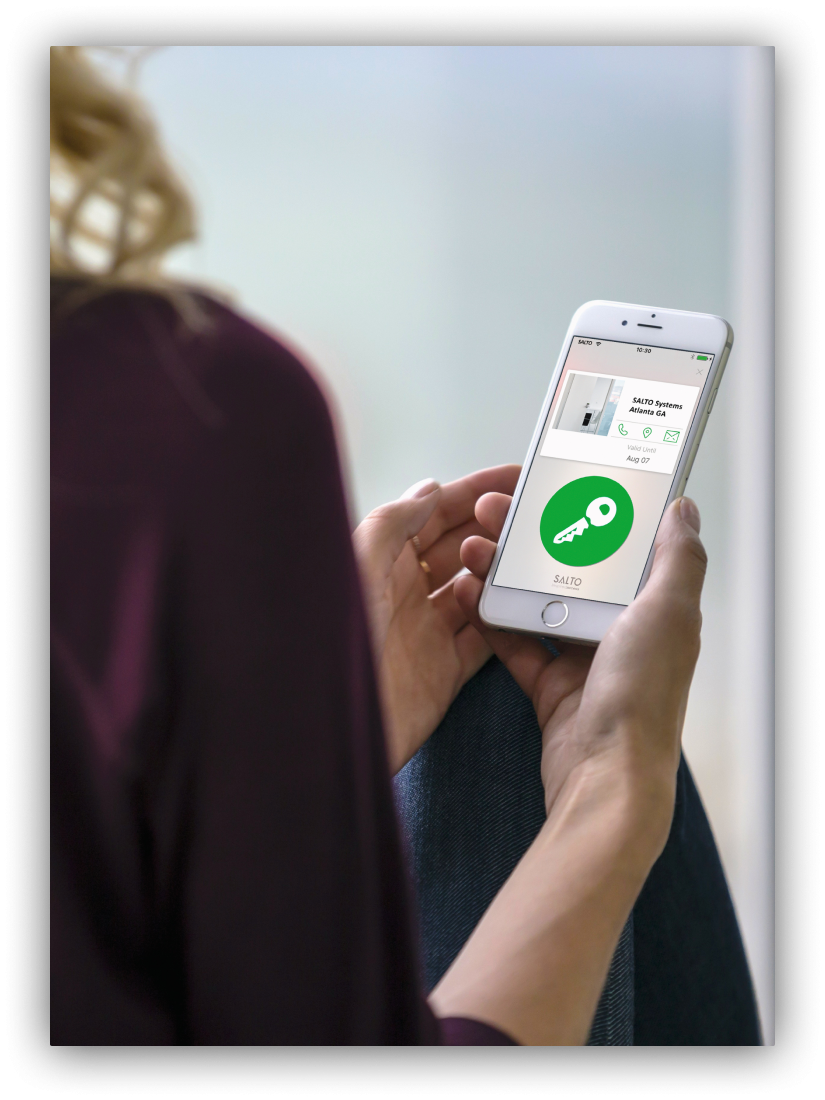 User-friendly
Get full real-time control and visibility of your building and optimize security, operations and processes involved.
Control all access points from a single, easy to use platform
Quickly and remotely extend, edit or revoke access rights
Let users choose their preferred access type – physical or via JustIN Mobile app 
Get real-time updates on smart locks' battery status and keep track of maintenance needs 
Superior security standards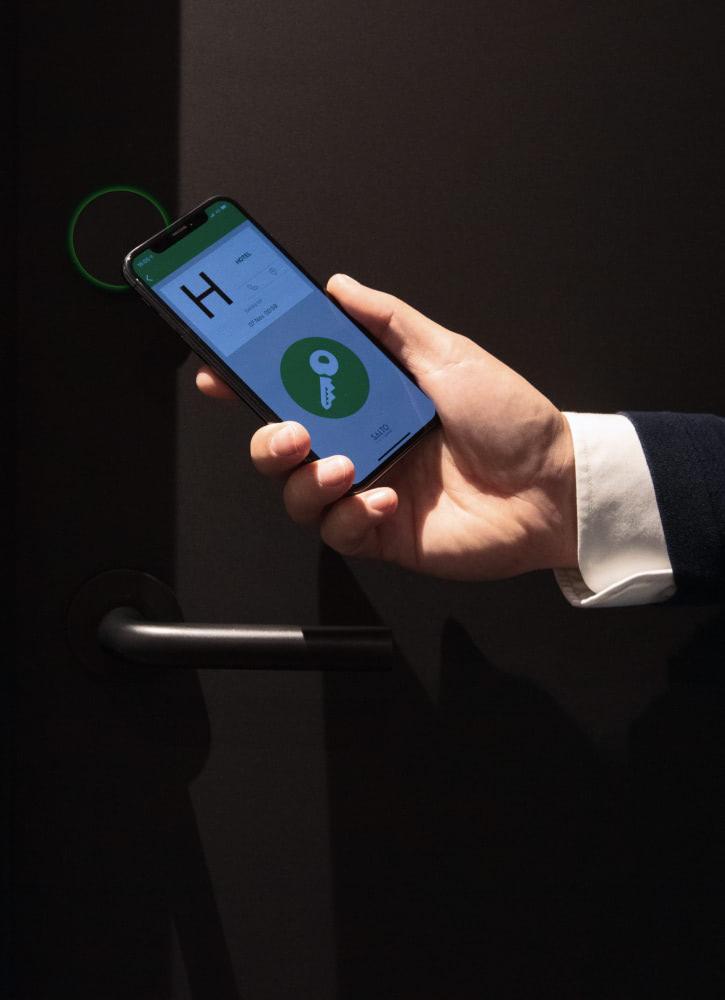 Easy integrations with JustIN Mobile SDK
Add convenient, secure digital keys to your apps with SALTO JustIN Mobile SDK. Leverage the performance and usability of the fully native SALTO JustIN Mobile key delivery experience into your mobile app.
Improves the performance and usability experience of JustIN Mobile app
Enables the integration of JustIN Mobile app with your current applications - from third party apps to entire property management systems
Guarantees secure and customizable incorporation of smartphones as a part of your access control solution.
Built to work with both iOS and Android. 
Full support. Best in-class global software developers and engineering team ensures support is always available.
 
How it works SALTO JustIN Mobile App